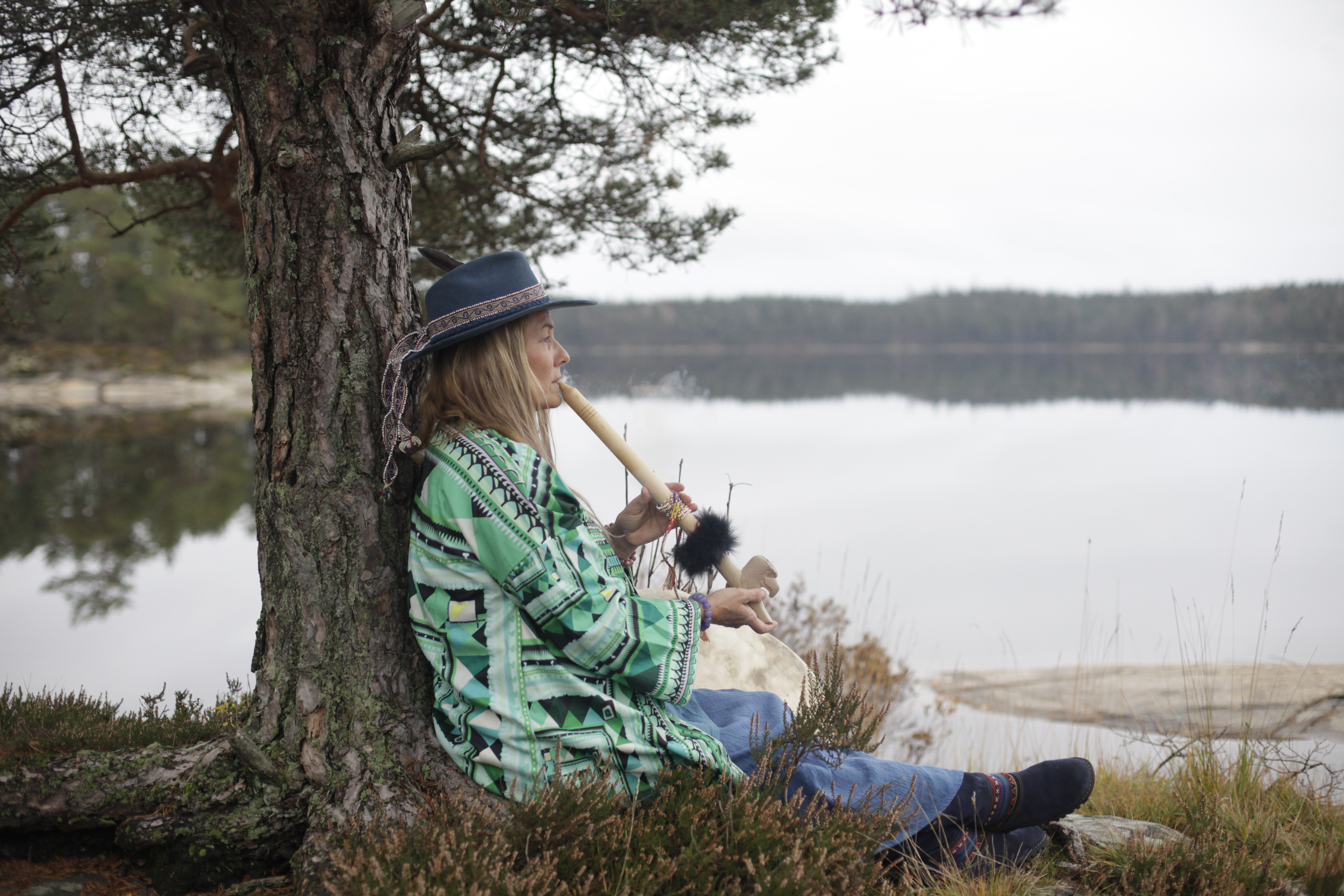 Meditation
Meditation is a way of being relaxed within oneself. Thoughts flow freely, come and go, and the mind is finally able to empty itself. The body attains a state of deep relaxation. With practice, contact with the 'inner self' can be re-established as we develop the technique of exploring our unconscious.
Meditation is not about some 'state', but about the meditator. It's not about some activity, or about fixing something, or accomplishing something. It's about ourselves!
Meditation promotes good health and stimulates that inner healing power which we all possess, but with which we have frequently lost contact.
There are different methods of meditation. Some can be active with more or less intense movements such as meditative dance, kundalini, dynamics, Qi Gong, Tai Chi etc. Other forms of meditation are less energetic, like ZaZen (sitting in the diamond position or on a stool), guided meditations whilst lying on the floor, various deep relaxation techniques, breathing meditations etc.
Meditation is a way of being in contact with one's self, the real inner self, and to increase the level of energy in the body.
Meditation is not intellectual, but beyond the mind and thought. The first step is to have a playful attitude to meditation, so the mind can't ruin it. It is a song to sing and a dance to dance! You are not striving to reach any goal, you just enjoy the moment. It is in relaxation the change is possible. The very small things in life can get a new meaning. You can fall in love with life!
In the past many humans lived a simple life with lots of 'emptiness' in the mind, which helped people to stay spiritually healthy. Today humans have to live with ongoing change, with the enormous pressures which daily life brings, and demands for rapid adjustment to modern society. Nowadays there is usually a lack of 'emptiness', if we fail to create that meditative space by and for ourselves.
Meditation is more important than ever in our modern life, allowing the mind to rest from the outer pressures and thereby avoiding a collapse of the organism itself. Meditation is a moment for no memories, no thoughts, no fantasies. Only to journey beyond the mind and thereby enabling release of our bodily reservoirs of energy. It offers the human the ability to re-enter 'reality' with a new freshness, a better capacity to learn and with more reverence in the heart.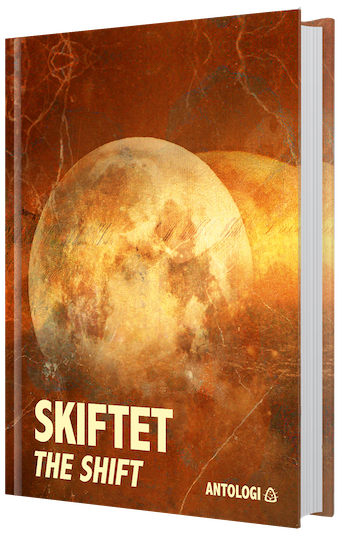 Skiftet
Antologi med kärleksfull och etisk kompass
Har vi kunnat ana vår djupare mening med livet, eller är vi fortfarande alldeles för blinda för att se våra möjligheter? Finns det högre syften med de världsomspännande förändringar som sker på jorden just nu? Det globala skiftet påverkar oss alla och får många av oss att tänka om och tänka bortom våra vanligaste tankemönster. Kanske finns det djupare principer som nu pockar på vår uppmärksamhet? Tänk om allting lättar om vi bara överlämnar oss åt vår inre, mer hjärtliga intelligens och dess outforskade sfär?
Tretton författare delar i denna antologi med sig av sina iakttagelser, erfarenheter, insikter och framtidshopp, efter, under och inför skiften i livet. Genom berättelserna får vi följa och lära känna uråldrig visdom, naturliga, inre egenskaper och framtida ljuspunkter, och se den nytta och glädje de tillför i dessa omtumlande tider. Författarna tar oss med på både vardagsnära och hisnande resor som kanske kan ge oss en vink om vilka vi är – under och efter ett skifte.
Medverkande författare: Aita Päts, Ana Kuni, Anette Andersson, Annika Andebark, Caroline Lifvenforth, Greta Bro, Lillemor Groth, Lina Lanestrand, Maria Gabriella Lücke, Nanna Aida Svendsen, Susanne Andersson, Ylva Wegler och Yvonne Frank Månsson. .
Cover artist: Linnea Frank
Beställ boken genom att skicka ett email till aita@naturligtvis.org med ditt namn och adress. Betalning 250 kr + porto 60 kr = 310 kr genom swish till 070 4244007.
---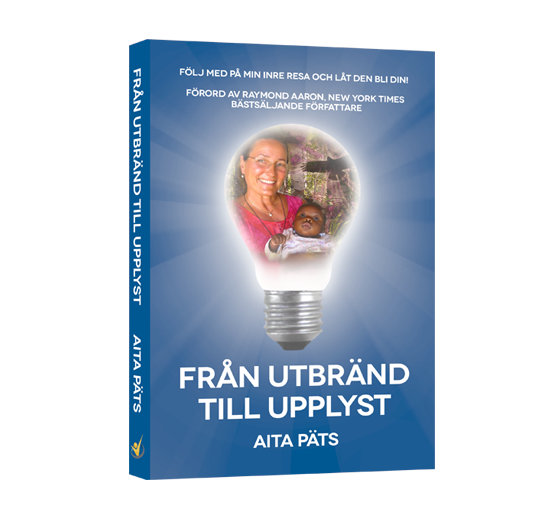 Från Utbränd Till Upplyst
Du kan även beställa boken direkt från Aita genom att skicka ett email till aita@naturligtvis.org med ditt namn och adress. Betalning 190 kr + porto 60 kr = 250 kr genom swish till 070 4244007.

Kontaktinformation
Aita Päts
Rydebacke 19
43895 Hällingsjö
Tel: 070-4244007
aita@DONOTINCLUDEaitapats.se