Medical Qi Gong
Traditional Chinese Medicine has its roots more than 5000 years back in history. Its fundamental concept is holistic. The body and soul belong together, and are mutually interdependent. Medical Qi Gong is one of the main branches of Traditional Chinese Medicine. I practice the grand master Fan Xiulan's medical Qi Gong, which is called the Biyun method, on a daily basis.
Qi means life energy and Gong translates as method or technique. The movements are simple and slow, practised with natural breathing to open up the energy meridians and to come in contact with the body's natural healing power.
I am certificated as an instructress by the Education Department of the Chinese Academic Society of Medical Qi Gong in Jichu Gong, (the basic medical Qi Gong), Dong Gong (step 2) and Children´s Qi Gong. I am authorised by Fan Xiulan as an instructress in Jichu Gong, the basic medical Qi Gong, following the Biyun method. The training is approved by the Education Department of the Chinese Academic Society of Medical Qi Gong. For details of forthcoming courses please contact me.
Analogous to electric energy, we can't touch or see the Qi, the life energy, but we know that it exists and that we can tap into it, to enable healing. Generally considered, man receives a certain amount of the basic life energy (Yuan Qi) at birth and through Qi Gong training it is possible to activate this energy potential and thereby utilise the body's self-healing ability.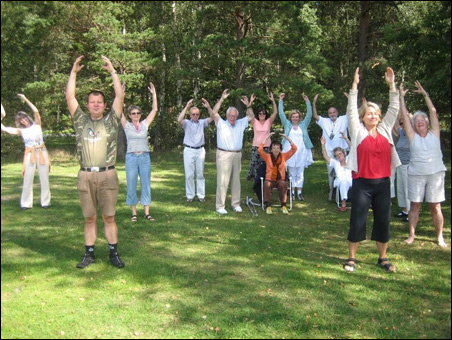 Why train using medical Qi Gong?
Improves general health
Prevents and treats illnesses (imbalances)
Strengthens muscles, joints, sinews and nerve lines
Improves the blood circulation
Counteracts stress and tensions
Strengthens the immune defense system
Counteracts the ageing process
Improves concentration and learning
Promotes creativity and mental health
Coordinates and balances body and soul
The founder of the Biyun method, Fan Xiulan, is a doctor and professor of Traditional Chinese Medicine. She has practiced Qi Gong for more than 30 years, is the creator of the Biyun method as well as its Grand Master, and is a Qi Gong master authorised by the Chinese Health Ministry. She is a chairperson of the board of the World Academic Society, and the general secretary of the Chinese Academic Society of Medical Qi Gong.
Fan Xiulan founded a health care centre in Xiangshan outside Bejing, where she treats people with Qi Gong as an exclusive form of rehabilitation.
The Biyun method was introduced to Sweden in 1992 and now approximately 77.000 people (jan. 2004) are actively practicing this method. It is now accepted as an alternative rehabilitation therapy by many county health services in Sweden.
In 1995 the Biyun School in Örbyhus in Sweden started, with Fan Xiulan as the senior teacher.
Read more at www.gronadraken.nu.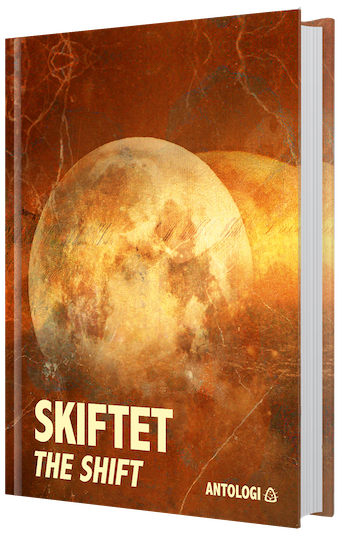 Skiftet
Antologi med kärleksfull och etisk kompass
Har vi kunnat ana vår djupare mening med livet, eller är vi fortfarande alldeles för blinda för att se våra möjligheter? Finns det högre syften med de världsomspännande förändringar som sker på jorden just nu? Det globala skiftet påverkar oss alla och får många av oss att tänka om och tänka bortom våra vanligaste tankemönster. Kanske finns det djupare principer som nu pockar på vår uppmärksamhet? Tänk om allting lättar om vi bara överlämnar oss åt vår inre, mer hjärtliga intelligens och dess outforskade sfär?
Tretton författare delar i denna antologi med sig av sina iakttagelser, erfarenheter, insikter och framtidshopp, efter, under och inför skiften i livet. Genom berättelserna får vi följa och lära känna uråldrig visdom, naturliga, inre egenskaper och framtida ljuspunkter, och se den nytta och glädje de tillför i dessa omtumlande tider. Författarna tar oss med på både vardagsnära och hisnande resor som kanske kan ge oss en vink om vilka vi är – under och efter ett skifte.
Medverkande författare: Aita Päts, Ana Kuni, Anette Andersson, Annika Andebark, Caroline Lifvenforth, Greta Bro, Lillemor Groth, Lina Lanestrand, Maria Gabriella Lücke, Nanna Aida Svendsen, Susanne Andersson, Ylva Wegler och Yvonne Frank Månsson. .
Cover artist: Linnea Frank
Beställ boken genom att skicka ett email till aita@naturligtvis.org med ditt namn och adress. Betalning 250 kr + porto 60 kr = 310 kr genom swish till 070 4244007.
---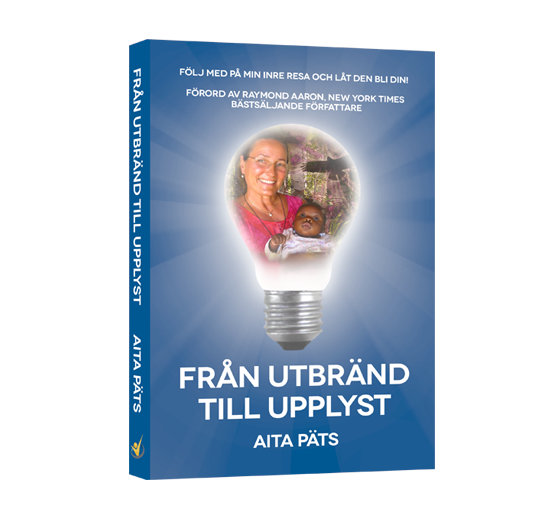 Från Utbränd Till Upplyst
Du kan även beställa boken direkt från Aita genom att skicka ett email till aita@naturligtvis.org med ditt namn och adress. Betalning 190 kr + porto 60 kr = 250 kr genom swish till 070 4244007.

Kontaktinformation
Aita Päts
Rydebacke 19
43895 Hällingsjö
Tel: 070-4244007
aita@DONOTINCLUDEaitapats.se