Medical Qi Gong
Traditional Chinese Medicine has its roots more than 5000 years back in history. Its fundamental concept is holistic. The body and soul belong together, and are mutually interdependent. Medical Qi Gong is one of the main branches of Traditional Chinese Medicine. I practice the grand master Fan Xiulan's medical Qi Gong, which is called the Biyun method, on a daily basis.
Qi means life energy and Gong translates as method or technique. The movements are simple and slow, practised with natural breathing to open up the energy meridians and to come in contact with the body's natural healing power.
I am certificated as an instructress by the Education Department of the Chinese Academic Society of Medical Qi Gong in Jichu Gong, (the basic medical Qi Gong), Dong Gong (step 2) and Children´s Qi Gong. I am authorised by Fan Xiulan as an instructress in Jichu Gong, the basic medical Qi Gong, following the Biyun method. The training is approved by the Education Department of the Chinese Academic Society of Medical Qi Gong. For details of forthcoming courses please contact me.
Analogous to electric energy, we can't touch or see the Qi, the life energy, but we know that it exists and that we can tap into it, to enable healing. Generally considered, man receives a certain amount of the basic life energy (Yuan Qi) at birth and through Qi Gong training it is possible to activate this energy potential and thereby utilise the body's self-healing ability.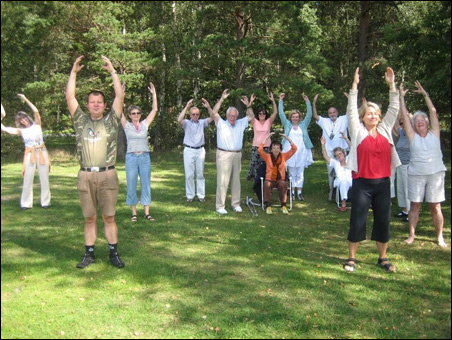 Why train using medical Qi Gong?
Improves general health
Prevents and treats illnesses (imbalances)
Strengthens muscles, joints, sinews and nerve lines
Improves the blood circulation
Counteracts stress and tensions
Strengthens the immune defense system
Counteracts the ageing process
Improves concentration and learning
Promotes creativity and mental health
Coordinates and balances body and soul
The founder of the Biyun method, Fan Xiulan, is a doctor and professor of Traditional Chinese Medicine. She has practiced Qi Gong for more than 30 years, is the creator of the Biyun method as well as its Grand Master, and is a Qi Gong master authorised by the Chinese Health Ministry. She is a chairperson of the board of the World Academic Society, and the general secretary of the Chinese Academic Society of Medical Qi Gong.
Fan Xiulan founded a health care centre in Xiangshan outside Bejing, where she treats people with Qi Gong as an exclusive form of rehabilitation.
The Biyun method was introduced to Sweden in 1992 and now approximately 77.000 people (jan. 2004) are actively practicing this method. It is now accepted as an alternative rehabilitation therapy by many county health services in Sweden.
In 1995 the Biyun School in Örbyhus in Sweden started, with Fan Xiulan as the senior teacher.
Read more at www.gronadraken.nu.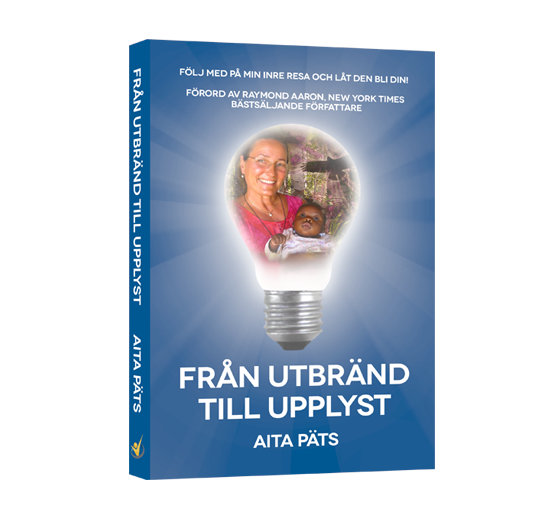 Från Utbränd Till Upplyst

Kontaktinformation
Aita Päts
Rydebacke 19
43895 Hällingsjö
Tel: 070-4244007
aita@DONOTINCLUDEaitapats.se